Restore Health & Aesthetics
Injectables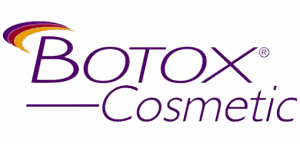 BOTOX® Cosmetic is a treatment to temporarily improve the appearance of both moderate to severe frown lines between the brows and crow's feet lines in adults.
BOTOX® Cosmetic targets one of the underlying causes of frown lines and crow's feet—the repeated muscle contractions from frowning and squinting over the years. Your specialist will inject these muscles with BOTOX® Cosmetic to temporarily reduce muscle activity. You will begin to notice a visible smoothing of your crow's feet lines and frown lines between your brows.
JUVÉDERM® is a smooth gel that is made of cross-linked hyaluronic acid particles. When injected into fine lines, wrinkles, furrows, or sunken areas of the face, JUVÉDERM® replenishes the hyaluronic acid that has been absorbed into your body over time, helping you achieve a more youthful appearance.

KYBELLA® is administered as a series of injections to the treatment area under the chin, destroying fat cells and producing gradual results. Everyone's chin profile is different, so your physician will tailor* treatment to you. The number of treatment sessions will vary based on the amount of fat under the chin and your treatment goals